BUYING & SELLING COINS, CURRENCY AND PRECIOUS METALS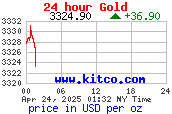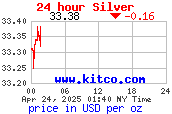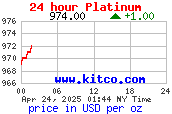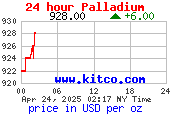 Fort Lauderdale RareCoinCollector has been helping our customers acquire and sell Gold, Silver & Platinum bullion since 1971. Of course, we were selling collectible pre-1933 USA Gold coins since gold bullion was not legalized until 1975 for USA citizens to own. In our 41 years in business we have learned many lessons about gold and the continuation of printing paper money. In 1933, President Franklin D Roosevelt through executive order required Gold coins and Gold certificates to be delivered back to the government in exchange for federal reserve bank notes. The government's reason was to get its citizens to use the Gold in circulation rather than hoarding to relieve the depression that was occurring at the time. The real reason, was to remove Gold from being used as money. This allowed the treasury to start printing more paper money not backed by Gold and inflate the dollar.
The US government could not create any additional gold, but paper currency and credit could be expanded to the economy.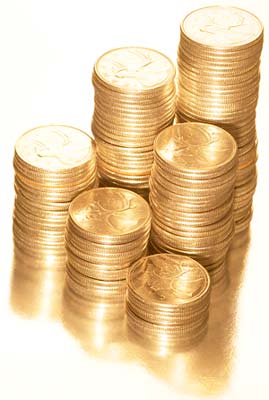 Today all the governments of the world are producing unpresidented amounts of paper money. This is making precious metals soar in value, $20 worth of Gold in 1933 buys what $1700 cost today. That rate will begin to accelerate at a much quicker pace in the near future. The continuation of printing paper money will weaken the dollar and strengthen precious metals. "In effect there is nothing inherently wrong with fiat money, provided we get perfect authority and godlike intelligence for kings." Aristotle, founder of the school of logic, 384BC-322BC.
"All banknotes in circulation now have an unknown expiration date on them and long before that day comes you will want to have most of your assets in precious metals."
Consider protecting your assets now, bullion items are the best examples of fair market products that can be acquired to help protect against future inflation or the continual printing of paper money by all governments and their devaluation of currencies. LET US HELP!
This is the belief of our staff and management and other professionals in the industry and should not be considered solely investment advise.
The prices shown are sale indications only. Fractional items please check for availability:
---
No orders can be made on this page. Any orders must be made via telephone and paid by wire transfer, cashiers check, personal check, or walk-in. Sorry, no credit cards accepted on bullion items.

All wire transfers must be confirmed within 24 hours of placing order.

NO DISCOUNT COUPONS OR FREE SHIPPING APPLIES TO BULLION ITEMS