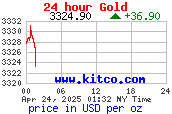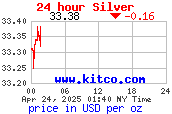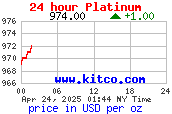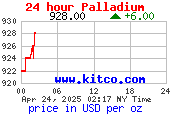 WE BUY:
BUYING:
When you are ready to sell your rare coins or bullion items regardless of where you purchased these items, we are here to assist you. We constantly purchase a wide variety of low mintage gold, silver, platinum, palladium, currency, and certified coins at the highest current market prices. We have been experts in these types of items since 1972. No transaction is too big or too small for rarecoincollector!

INSTRUCTIONS FOR SELLING:
Contact us via telephone to confirm a package is being sent.
Enclose a list of the material in the package.
Make sure your name, address, email, and phone number is included
Ship only by Insured / Trackable Mail.
We will call you the day the package arrives with an updated price on your item.
A check will be sent out same day as confirmation of sale.
Call Us Toll Free # in the USA & Canada (877) 450-7273
Visit our store located at:
Sunrise Square Plaza
1201 N Federal Hwy., Suite 4C
Fort Lauderdale, FL 33304 (map & directions)
Phone: (954) 561-9570
Click Here to Learn More About Rare Coin Collector »
---
We are owned and operated on the internet by Fort Lauderdale Rare Coins since 1997.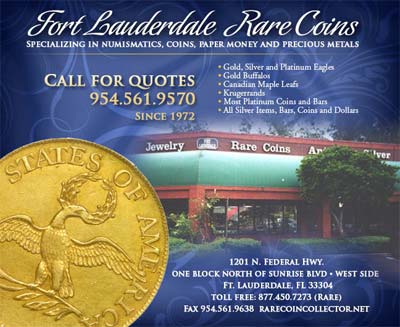 FLRC is an established corporation in Florida USA since the early 1970's and is the world's source for certified international Gold & Platinum Rare Coins. We have been an PCGS and NGC authorized dealer since their beginning in 1986.
With use of our extensive knowledge and 40 years experience we have helped tens of thousands of our customers to acquire the highest quality and some of the rarest coins in the world at the lowest prices possible.
We have coins available for entry-level enthusiasts to our multi-million dollar buyers.
We always appreciate all of our first time buyers and repeat customer's and make extreme efforts to make your experience a memorable one and to keep you as a returning customer for many decades to come.
---